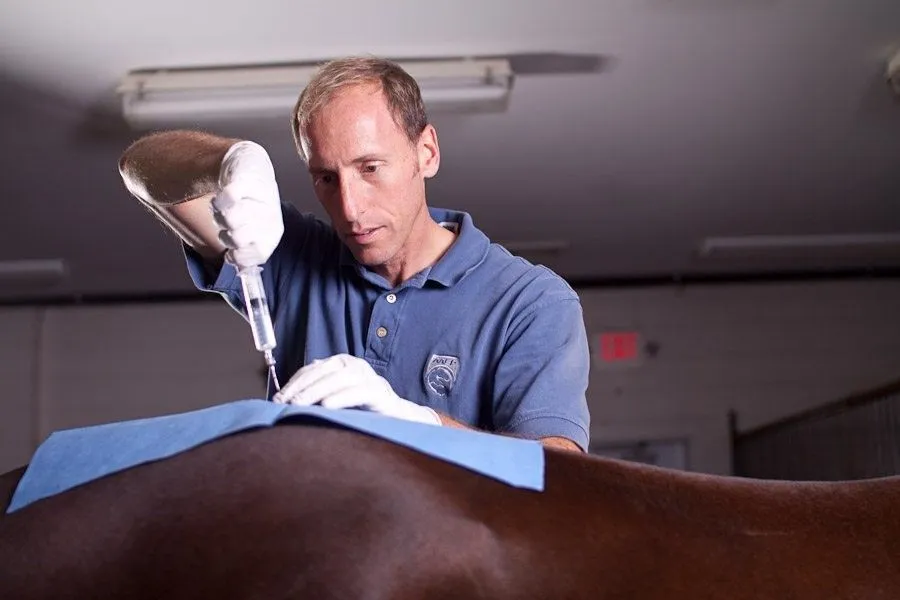 Equine Internal Medicine
Carolina Equine Hospital is equipped to diagnose, treat, and prevent a wide variety of medical issues in horses. As internal medicine experts, we can confidently address everything from routine to complex conditions, providing your animals with top-notch care.
Equine internal medicine is a specialized branch of veterinary services provided by extensively trained doctors and staff. Internal medicine covers:
Diseases of the spinal cord and brain
Acute and chronic diarrhea
Anemia
Gastrointestinal disorders
Endocrine disease
Kidney disease
Hepatitis and other liver problems
Respiratory disease
Heart or circulatory disease
Skin ailments
Many internal medicine issues can be difficult to diagnose, which is why it is important to have a specialist on your equine care team. Dr. Mark Wallace is a Board-Certified Specialist in Large Animal Internal Medicine. In addition to completing undergraduate training and four years of veterinary school, Board-Certified Veterinary Specialists are similar to their human medical counterparts in that they have completed an internship and residency in their specialized field (an additional four years of advanced training). Specialists possess a greater understanding of internal medicine, cardiology, oncology, or neurology, and have a deeper knowledge of the unusual, the uncommon, or rare.
Schedule Your Appointment Today
Whether you need preventative care or have a horse with a critical condition, we are committed to providing compassionate care and excellent service. Schedule your appointment online or call us at 336.349.4080.